Valentine's Day Flowers & Gifts Delivered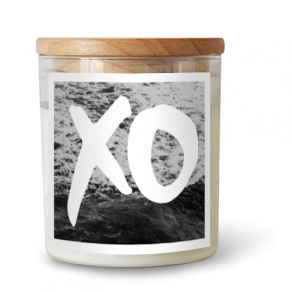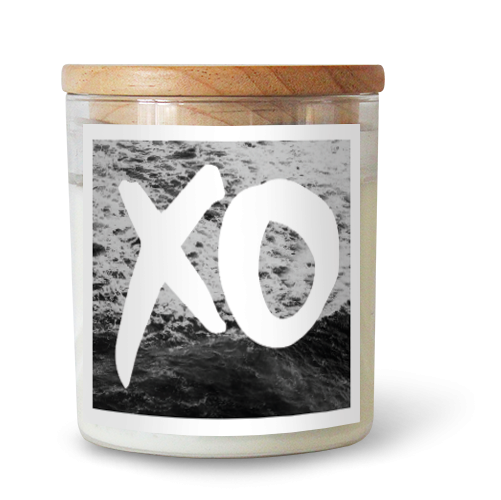 $

60.00 Incl. Gst
Handmade Soy Candle
by Commonfolk Collective
Enjoy 80-100 hours of a beautifully fragrant soy candle.
Pure soy wax is infused with expertly blended fragrance oils and carefully poured into thick white glass to deliver over 80 hours of home fragrance. This candle has 600g of creamy, pure and renewable soy + coconut wax, blended with Australian made fine fragrances oils and enriched with essentials oils. Finished with a wooden lid this candle provides the perfect gift for any occasion or a luxurious treat for yourself. Message: XO Sending love Your way.
FRAGRANCE
H U D S O N   V A L L E Y - A delicious aroma that embraces scents of fresh produce from the valley. A fresh blend of cucumber, mint & ginger with a twist of lemongrass and persian lime. Soy Candle | 80-100 hours burn time Made in Victoria, Australia
Add to cart
We're a boutique, eco-friendly florist in Kenthurst Sydney,  with unique Valentine's Day Flowers that will bloom for weeks.
Valentine's Day Flower Delivery
With Valentine's Day fast approaching, fresh flowers are on our minds for an excellent reason. Valentine's Day is a once-a-year unique expression of our feelings for each other. It comes in a jaw-dropping selection of colours, shapes, styles, and scents to suit every relationship, personality, and special connection. Most of all, a splash of floral colour is sure to electrify the senses and lift any mood.
We create an exclusive range of bouquets every Valentine's Day to delight lovebirds across Sydney. Delivering more flowers Sydney-wide on Valentine's Day than any other day of the year! 
We know that flowers are an essential part of Valentine's Day celebrations, and we want to make sure our flowers are the ultimate blooming display of affection.
Valentine's Day Flowers In Sydney For Every Budget
Looking to send someone you admire a bunch of fresh blooms? Look no further than our specially curated collection of Flowers & Gifts guaranteed to WOW! We offer Valentine's Day Flower Delivery across Sydney to suit any budget.
There is no need to go broke when you want to impress someone on Valentine's Day. We have got you covered! Whether small or opulent, Valentine's Day flowers can range in size to suit the recipient and still be an exceptional gesture. 
With prices starting at just $49, our range of Valentine's flowers in vase arrangements makes it easy to order Valentine's Day flowers to suit your budget. Pick the option most suitable to your budget and have them delivered anywhere in Sydney. 
Valentine's Day subscriptions
This year, to mark the occasion, you might consider buying a one-off bouquet for your significant other to mark the occasion. Why not consider gifting a floral subscription instead? 
With deliveries either each week, fortnight, or month and a variety of sizes to choose from, subscriptions are a thoughtful way to express your enduring commitment and care. 
Regardless if you're looking to impress a new lover, a girlfriend or affirm your enduring commitment to a life partner or loved one, a floral subscription can be a thoughtful and endearing way to express your sentiments.
Valentine's Day Gift & Flower Delivery
Our Australian-made gifts are lovingly and meticulously selected from the best local suppliers to remind you that love is always worth it. Whether it's an organic box of Winnow Chocolates, a decadently scented soy wax candle from Meeraboo, or an indulged bath salt pack from Sunday Lab, our gift range is guaranteed to delight. 
Australian Grown Valentine's Day Flowers
Our team at The Fresh Flower Project wants to make sure that your Valentine's Day Flowers are not only super unique on the Day but also remembered long after. We use only the highest quality in our Valentine's Day Bouquets, focusing on fresh, local Aussie blooms paired with our signature plastic-free packaging. Since we create our arrangements using Australian grown flowers in season (not overseas grown roses that are flown in just for Valentine's Day), your flowers will stay fresh and fragrant as long as possible. 
Eco-Friendly!
Our Valentine's Day fresh flowers are the perfect Love message that doesn't cost the earth delivered Sydney wide. Our Valentine's Day fresh flower bouquets use plastic-free wrapping, making them super easy on our environment. They are wrapped beautifully in recycled paper, upcycled coffee sacks, and bags made from corn starch. We add an environmentally friendly printed gift card and print your intimate Valentine's Day message for that special someone on it. All the packaging materials can afterward go into the composting bin!